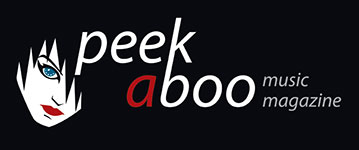 like this news item
---
METROLAND launch video for London underground tube mapping engineer 'Harry Beck'
05th of December 2012, 18:50
---
Out now is a brand new video from the Kraftwerkian Belgian electronica duo Metroland. The video "Harry Beck" (in a remix by Növö) is dedicated to Harry Beck, an English engineering draftsman best known for creating the present London Underground Tube map in 1931. The remixed version is taken from the Metroland CD-only release "Mixing The Gap"

The video itself includes the first drafts Beck drew up of the diagram in his spare time while working as an engineering draftsman at the London Underground Signals Office. The London Underground was initially very sceptical of Beck's radical proposal, but it was tentatively introduced to the public in a small pamphlet in 1933. It immediately became popular, and the Underground (in the Uk and abroad) has used topological maps to illustrate the network ever since.

Metroland was started as a musical concept around the whole metro system. Less known is that the band recorded a soundtrack for some of the biggest metro stations worldwide, including London, Moscow and New York. Each unique track was handed over to the marketing department of said stations to use it. So if you hear Metroland through the boxes in New York, Moswcow, London, etc. You now know why.
Metroland will be playing on this year's BIMFEST