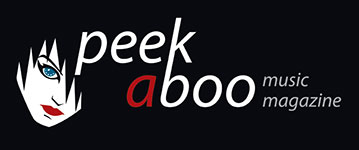 like this news item
---
---
Miserylab is Porl King's solo project, in the 90's he was the frontman of Rosetta Stone, which was the most famous and succesful goth-rock band of the decade.
A purely dark post-punk approach - of large chorussing bass and guitar - up front unmistakable drum machines and new wave synthesizers... there's no self-indulgence here - this is about connecting - and connecting immediately lyrically and melodically. "Documentary" is a retrospective collection of classic Miserylab material - stemming 2008 to present day.
Including some of the earlier, possibly overlooked tracks such as 'Making a Bomb' to the more well known hits and anthems such as 'People', 'Children of the Poor', 'Fear for the Future', 'Five one one'… coupled with a 7" single of recently recorded, previously unavailable in hard format singles and rarities. As with all Miserylab albums there isn't a single second of filler here!
As the CD moves chronologically, there is a tangible sense of progression as the tracks become dynamically bigger and stronger - as the consistency of song-writing is maintained from start to finish.
Miserylab wears it's heart on it's sleeve - there is no diplomacy or shying away from issues or it's political stance - this is pure anti-capitalism - anti-war - anti-right-wing.. and if you disagree with it - if you challenge it - it will answer you back.
There are no apologies given. Miserylab is on the side of the poor - the voiceless, those who have done right even those who have done Wrong. It will always stand against authority under any circumstances.
If this makes you uncomfortable it's meant to - Miserylab is uncomfortable....