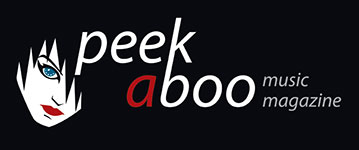 like this news item
---
---
After few years of silence, The Breath of Life have announced the release of their newly awaited album "Whispering fields". With this 8th opus, this Belgian band brings us back into their own specific realm full of emotion. After more than 25 years of existence, the magical balance between delicacy and power of their music is once again unveiled and enhanced by the addition of a drummer. A beautiful mixture between splendid violins, an ethereal voice, strong guitars and bass, waves of keyboards and drums carress the spirits from their dark underground world. This new album consist of 13 recorded tracks including special bonus versions of their classic song "Nasty cloud".
Tracklist
01) The Dark Side 04:27
02) Forgotten sins 04:59
03) Cutting wings 04:03
04) Holy shrine 04:49
05) Shadows in the sky 04:18
06) To the wild 04:25
07) Sanctum 04:46
08) The souls remain 04:31
09) Waving to shades 03:31
10) Invocation 01:17
11) Your whisperings 04:17
12) Nasty cloud 2012 04:56
13) Nasty cloud acoustic 04:47
Price: 12.00€
Available:
07.09.2012
Free for shipping:
10.09.2012
To order, click here.
Check below the live video of "The Dark Side", filmed at the Zappa in Antwerp.
To order: www.dansemacabre-group.com/shop/breath-life-%E2%80%93-whispering-fields-2012