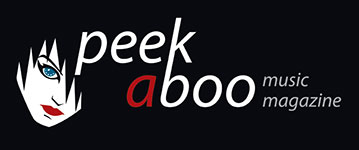 like this news item
---
---
CRUISE [CTRL], the electronica / minimal techno duo based in Belgium, have been quite busy lately. After two albums ("I Heard It!" in 2008 and "How's Annie?" in 2010), they are finalizing their third album, "…Are Not What They Seem", which is due to be published in September 2012 on the Americal label Signifier. The album will include 8 new tracks, among which a collaboration with Belgian EBM legend Dirk Ivens (Dive, Sonar, Klinik, Absolute Body Control…) and a track featuring Sigma, the former (female) singer of Komplex.
The band describes the new album as "more electronica and drone-ambient" than the 2 previous albums. In exclusivity for Peek-a-boo, you can listen to one of the tracks: "In the heart of a circle of 12 sycamores" here: it sounds awesome!
We are looking forward to the new album!
Tracklist
1. Letters under nails
2. A man's attitude goes someway the way his life will be
3. P 2 8 9 14 29
4. In the heart of a circle of 12 sycamores
5. Animal kit
6. Last motion of the yellow man
7. Billy's problem (feat. Sigma)
8. (In hell) Everything is fine (feat. Dirk Ivens)