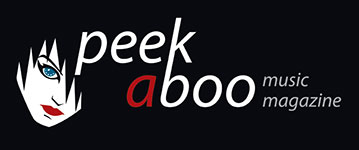 like this news item
---
---
20th Century Fox will release the ninth season from Bones featuring Emily Deschanel and David Boreanaz on DVD on 5th February 2014.
Synopsis:
Now that her name is cleared, Bones is reunited with Booth (David Boreanaz) and the squints. While the team has to investigate the most challenging cases, Christopher Pelant keeps on murdering, coming each day closer and closer to Bones and Booth. The death of a rollerskater, the disclosure from an unknown 9/11-hero, the stopping of a pandemic….
Bones and her team are facing one surprise after the other. Just like if Booths problems with the parenthood and her unique relationship with Bones aren't causing enough troubles, his mother emerges after 24 years. And then there's the shocking news from his colleagues!
You'll find 24 thrilling episodes in this box.
Extra's:
Deleted Scenes
Deadly Curious? Bones will answer all your questions.
Bones revealed: total fan-demonium
Bloopers
Technical Description:
Language DVD: English 5.1 DD, French 5.1 DD
Subtitles: Dutch, French, English
Aspect Ratio: 16x9 Widescreen
Watch below the trailer.