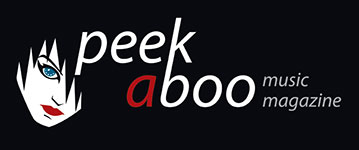 like this news item
---
---
Complete Control Productions are very proud to welcome you Inside The Volcano.
A compilation where young, hot, electro punk acts like Schwefelgelb, Agent Side Grinder and Petra Flurr+Modernista demonstrate how to take a cue from old school influences and still sound totally fresh and thrilling.
Industrial legends Portion Control, Ike Yard and Gerechtigkeits Liga refused to follow the herd when they started out at the dawn of the 1980s. They still do, and they remain as relevant and exciting as ever.
Techno heroes Thomas P Heckmann, The Horrorist and Adriano Canzian have all contributed crushing dance tracks where old school EBM and furious techno fuse seamlessly. Also represented on Inside The Volcano is the new breed of leftfield dance music with mind blowing tracks from Equitant, Friherren, Diamond Skull District and K-Nitrate.
Organic's dark and beautiful alternative rock is firmly rooted in their post-punk past, while Atomic Playboy and Infiltrator bludgeon listeners into submission with dirty electronics and psychotic howls.
The paranoid machine funk of //TENSE// and The Pain Machinery aims for the body as well as the mind, showing why they are at the forefront of the new wave of electronic body music currently wreaking havoc on dancefloors all over the world.
Severe Illusion, Arzt+Pfusch, Guilt Trip and NTRSN are expert purveyors of dark, cold electro whereas Solvent and Emu Bomb infuse their darkness with a strong pop sensibility.
Most of these 24 tracks are exclusive for this compilation. A few have only been released on vinyl before and some will be featured on upcoming releases.
Release date: Mars 8, 2013.
Disc 1
01 Petra Flurr+Modernista - Krawall
02 Portion Control - Punch
03 Solvent feat Adam Killing – Red And Metal
04 Ike Yard – Shiva Virus
05 The Pain Machinery - Inferno
06 Gerechtigkeits Liga - Voelkermord 3
07 Emu Bomb - Desperado
08 NTRSN – Fading Sunlight
09 Organic - People
10 Agent Side Grinder - Life In Advance (Crash Course in Science Remix)
11 Friherren – Sernas Invitation
12 Adriano Canzian - I'm Not Sorry (Original Version)
Disc 2
01 Severe Illusion - Hymn To The Airport Paranoids
02 Arzt+Pfusch - Fuck You Reality
03 Atomic Playboy feat Infiltrator - Atomic Playboy
04 The Horrorist - Heart of Steel
05 //TENSE// - Disconnect Myself (Wanzer RMX)
06 Schwefelgelb – Irgendwo Vereint (November Edit)
07 Equitant - Di Minantz Di Inferni
08 Guilt Trip - Tick Tock Boom
09 Infiltrator – Intermission 02.2
10 K-Nitrate - Autoslave
11 Thomas P Heckmann - Herzschlag
12 Diamond Skull District – War Is Imminent