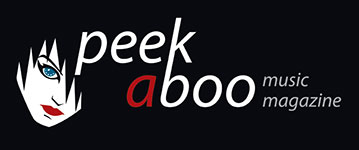 like this news item
---
---
Arrow Video is pleased to present a brand new edition of Tenebrae. Remastered from original print materials by Wild Side Films in France and given the traditional Arrow Video technical treatment along with classic extras and newly added content Tenebrae is presented in a Limited Edition SteelBook featuring the original throat-slit artwork in beautiful shimmering steel.
Following Argento's break from giallo filmmaking while he made his supernatural masterpieces Suspiria and Inferno, Argento returned to the genre he invented and delivered one his greatest films.
Synopsis:
TERROR BEYOND BELIEF!
A notorious horror classic returns in all its depraved glory. This infamous video nasty updated the classic Giallo blueprint for the gorified 80s, courting controversy and drenching the viewer in crimson arterial spray.
A razor-wielding psycho is stalking the horror writer Peter Neal, in Rome to promote his latest work, Tenebre. But the author isn't the obsessive killer's only target, the beautiful women who surround him are doomed as one by one, they fall victim to the murderer's slashing blade…
Will fiction and reality blur as fear and madness take hold? Watch in terror as by turns the cast fall victim to the sadistic imagination of Dario Argento, Italy's master of horror.
SPECIAL FEATURES:
Limited Edition SteelBook™ packaging featuring original artwork
Newly remastered High Definition digital transfer of the film
Presented in High Definition Blu-ray (1080p) and Standard Definition DVD
Optional original English & Italian Mono Audio tracks (uncompressed PCM Mono 2.0 Audio on the Blu-ray)
Optional English subtitles for Italian audio and separate English subtitles for English audio
Audio Commentary with authors and critics Kim Newman and Alan Jones
Audio Commentary with Argento expert Thomas Rostock
Introduction by star Daria Nicolodi
The Unsane World of Tenebrae: An interview with director Dario Argento
Screaming Queen! Daria Nicolodi remembers Tenebrae
A Composition for Carnage: Composer Claudio Simonetti on Tenebrae
Goblin: 'Tenebrae' and 'Phenomena' Live from the Glasgow Arches
Brand new interview with Maitland McDonagh, author of Broken Mirrors/Broken Minds: The Dark Dreams of Dario Argento
Original Trailer
Exclusive collector's booklet featuring writing on the film by Alan Jones, author of Profondo Argento, an interview with cinematographer Luciano Tovoli and an appreciation of the film by director Peter Strickland, illustrated with original posters and lobby cards