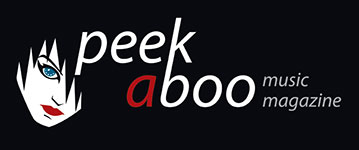 like this news item
---
---
ILLUSION OF SAFETY started in Chicago almost 30 years ago with their vision of dark & morbid atmospheric industrial music and soon became one of the inventors of what was then called 'Ambient Industrial', the marriage of these two very different styles & approaches.
Since then, IOS never failed to surprise their listeners, going through many musical changes with various live members using elements of improvisation, electro-acoustic music,sound collages, sublime drones (especially in the 90's before it became a well-known notion) and noise (and only imagine that JIM O'ROURKE started his career as the 19-year old live guitarist of ILLUSION OF SAFETY!).

Drone Records are very happy IOS (at this time mastermind DANIEL BURKE only) recorded pieces for our special concept 10" series that again mark a very unexpected change: SWEET DREAMS is an almost 'psychedelic' record, using many incredible acousmatic sounds deriving from field recordings, instrumental sources (such as acoustic guitars) and synths, which build together repetitive pulsing patterns & hypno-loops that suck you in.
But IOS wouldn't be IOS if it weren't for surprising breaks, cut-ups, crackling sounds and other interferences.... To us, this sounds like 70's psych-space tunes transformed by today's experimental & compositional consciousness..

Three pieces, 22+ mins, mastered by THOMAS DIMUZIO, 500 copies pressed on beautiful & unique 3-colour (green, blue & white) vinyl & with artwork by Berlin-based designer TILMANN BENNINGHAUS.
Also out on Drone Records: MIND-02: DRONE-MIND//MIND-DRONE Vol. 2 LP
This LP-series from Drone Records is dedicated to the Drones of the World, and the Drones of our Minds. A kind of continuation of the Drone 7"-series but on a more user-friendly format. Each LP features four artists from the international drone-scene and is limited to 500 copies and pressed on four different vinyl-colours.
Each LP artwork will feature paintings by British painter PETE GREENING. This series shows the various sides of todays experimental drone-music. The title symbolizes the interaction between sound of the Eternal and our psyche and raises questions: Can Drones (or sound per se) be regarded as "intelligent"? Does every mind produce a Drone? Isn't it possible that any organic or non-organic entity produces a Drone?
Drone Music is seen as more than a mere 'music style', it expresses an approach to perceive & understand the world. DRONE-MIND and MIND-DRONE build a circle of diverse inter-relations. The Drone as a metaphor for everything that vibrates, that releases energy -