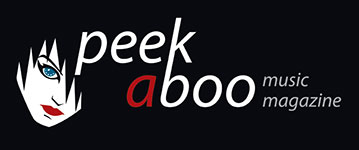 like this news item
---
'Fictions' by Press Gang Metropol (ex-Corpus Delicti) out on 12'inch vinyl
06th of March 2013, 12:12
---
After the great success of the debut album "Checkpoint" Press Gang Metropol strikes with a new EP including the new and fantastic single"Fictions" and also the very demanded "Parade".
"Fictions" is a real dancefloor hits that can compete with the best songs of New Order while "Parade" was a highly demanded song by Dj's.
This new EP also includes 4 wonderful remixes by Haujobb (Germany) which added his hi-tech electro touch, Millimetric (France) with a minimal synth wave remix, Lowlight (South Africa) with an amazing reinterpretation in the M83 style, and finally Adan & Peter (France) with a technopop club bomb !
This item is strictly limited to 300 hand-numbered copies so order fast !!!
As reminder, Press Gang Metropol is formed by the former members of the most famous french cold/goth band ever(Corpus Deliciti) who have reunited to create a band called Press Gang Metropol.
Press Gang Metropol finds its inspiration in 80s new wave (Joy Division, New Order, The Cure, The Sound, Depeche Mode…), and more recent rock/cold wave bands (Interpol, Editors, Nine Inch Nails)
TRACKLISTING :
01- Fictions (original mix)
02- Fictions (remix by Millimetric)
03- Parade (remix by Lowlight)
04- Parade (original mix)
05- Fictions (remix by Haujobb)
06- Fictions (remix by Adan & Peter)