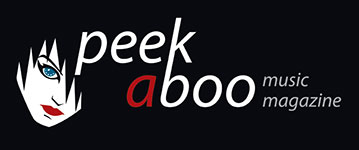 like this news item
---
---
CULT OF DOM KELLER – The Cult Of Dom Keller – S / T LP – MNQ 037
The long awaited debut LP by Nottingham's finest purveyors of psychedelic noise,.
Partially compiled from re-mastered and reworked versions of tracks previously included in the band's self-released series of EPs, this new incarnation of Cult Of Dom Keller's sounds also features three unreleased recordings.
This is the absolute first time that these recordings become available on vinyl, a format that perfectly complements the band's meticulously textured and carnal sound.
A collection of fuzzily enrapturing and lysergically tinged compositions with an electronically infused backbone, the band's debut might appear as a slight deviation from Mannequin's traditional aesthetics. We have no doubt though that our connoisseur audience will appreciate the novelty and will instantly fall for these stupefying songs.
*Limited edition of 500 copies. Strongly recommended to fans of Spectrum, Spacemen 3, Faust, Wooden Shjips, Moon Duo, Psychic Ills, The Brian Jonestown Massacre and 13th Floor Elevators.
Tracks:
Swamp Heron
Eyes
Worlds
Heavy And Dead
Black Pullet Blues
Saguaro
You Are There In Me
This Is What It Feels To Live Your Life Dead
The Goat Skin Dream
All I Want Is Not Now
PHANTOM LOVE – Phantom Love – 12" EP – MNQ 036
The debut 12'' EP from Phantom Love, a mysterious Kosmische act from Southern Europe.
Emerging from the majestic and fiercely sun-trapped lands of the Old Continent, Phantom Love takes you along a dazing journey through a spectral yet dreamy haze of spacey psychedelia.
Drawing inspiration and guidance from the ever-revered mitt European and Mediterranean tradition of Kraut and Cosmic rock, Phantom Lovemanages to encapsulate and transcend the formulas normally associated with these genres.
A retro-futuristic feast for the ears, a production that is equally analogue and digital, haunting and exotic, Phantom Love's debut is a sonic sculpture of obsessive arpeggios and reverb-drenched strings.
Against this arcane melodic canvas, tribal and shape-shifting drums structures fight and discipline the liquid interplay and superimposition of cymbals and cowbells delays.
*Limited Edition of 300 copies with artwork by Giandomenico Carpentieri. Strongly recommended to fans of Brian Eno, Klaus Schulze, John Carpenter, Carter Tutti, Stellar Om Source, Harald Grosskopf, Tangerine Dream, Beak, Zombie Zombie.
Tracks:
Lotus
Odeon Columns
Psychic June
Tropical Illness
THE COOMBE – The Coombe – 12" EP – MNQ 035
The Coombe began as a soundtrack collaboration between Karen Sharkey and Samuel De La Rosa (Led Er Est) for some animated short films Karen was producing while living in Queens, NY. After their move to Texas in 2012, further experimenting resulted in longer songs, noise suites, and field recordings that later would represent the essence of this EP.
The Coombe's debut EP is an astonishingly graceful and multifaceted creature that effortlessly synthesizes psych rock, minimal folk and electronica.
Born and in part recorded in the desert, The Coombe is comprised of six mesmerizing gems that provide a rarefied glimpse into a touching and liquid soundscape.
These are songs for the enamored.
*Limited Edition of 300 copies with artwork by Giandomenico Carpentieri. Strongly recommended to fans of Five Or Six, Flaming Tunes, Led Er Est.
Tracks:
Drowning Hill
In Between Doors
Poulnabrone
Praying Mantis
Tierra Amarilla
Under The Mantle 1