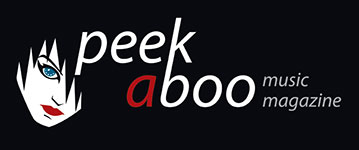 like this news item
---
---
Dark Dimensions are very proud to announce the signing of "Martin Kleid".

"Martin Kleid" are an Italian indie rock band formed in 2010. The band consists of Sasha Polita (lead vocals, rhythm guitar, synth) Claudio Santoni (lead guitar, synth) Francesco Pellegrinelli (bass guitar, synth) Michele Bellagamba (drums).

The four musicians are creating their own distinct sound, mixing British indie rock and electronic music. Martin Kleid use unique, original composition, creative songwriting and musical arrangements with a melodic structure of energy reaching their listeners immediately.

Combined with their strong and engaging visual presence on stage they are an exciting new force to be reckoned with.

"Martin Kleid" will release the first studio Album 8LIGHTS on the 1st of March on Alice in...