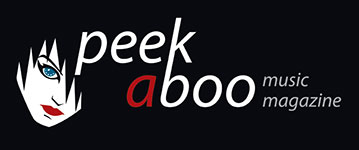 like this news item
---
---
The Last Cry were already formed in the late 80s and were existing until the mid 90s, while their line-up changed continously. Almost a decade later, the band reformed and now is consisting of Andrew Birch (Vocals, drums on all the earlier TLC line-ups), Tim Green (Guitar/Keyboard, also keyboarder of the former line-ups) and Chris Carey (Bass, since the very first day).
In 2009 the long-anticipated debut album "Walking to the Edge" was released (re released in 2011) and the band managed to leave a enduring impression on fans and critics of the Gothic Rock/Dark Wave scene. The soundscape that best describes The Last Cry is melodic, edgy, dark and powerful.
The layers of Guitar weave around the Bass Guitar, and add to that the Keyboards and you've got a sound that compliments the profound lyrics and the vocals of Andrew, creating something very unique. The lyrics are always honest and heartfelt, which create a roller coaster of emotional ups and downs and lay it on the line to the listener.
Anyone who thought, at this point the band has reached its pinnacle are very much mistaken. With the imminent release of their 2nd Album "Living In Grey" The Last Cry have managed to move on to another a higher level. The many live shows around the UK and Europe, where the debut album was presented, were were met with great praise, and caught a lot of attention mainly du to their extravagant live shows. And this energy is what has driven the making of Living In Grey. The new album is accessible and memorable musically, and this will draw the listener into a lyrical maelstrom of fear, despair and void.
"Living In Grey" is exclusively available since November 30th on Bandcamp as a download and on CD, as well as on live shows. It will be available from January 2013 in every well-known store