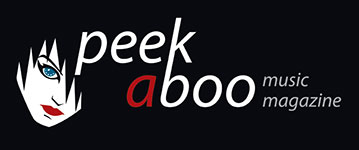 like this news item
---
---
Cervello Elettronico, another well established act since 2001, joins HANDS and presents his own brand of industrial-tinged techno on the 13 tracks of "Anima Meccanica" - an idiosyncratic blend of atmospheric backdrops, occasional distortion, tempting beats and apt quotations from electronic music history. The album glistens with polished production value and will prove a gadget suited for all intents and purposes in an electronic household.
The "electronic brain" is the brainchild of Los Angeles based producer David Christian, who has made himself a name with numerous live shows in North America and Europe at important festivals like Schlagstrom, Elektroanschlag.
Prolific remixes have been produced for the likes of Lenny Dee, Leæther Strip or Terrorfakt, and of course there have been well-received album releases on Crunch Pod and Rustblade. His tracks have made it into the playlists of Techno DJs like Adam X. On the HANDS map, "Anima Meccanica" puts Cervello Elettronico in the uncharted territory between the industrial dub techno of label stalwart Orphx and the distinctly technoid side of Nullvektor – with some electronica experimentation thrown in for good measure.