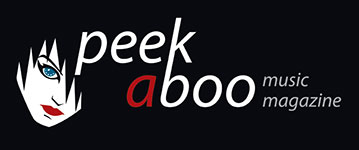 like this news item
---
---
"Bring Back The Ways Of Old" is more than a slogan shouted by Henrik Björkk on this new POUPPEE FABRIKK digital single, it's a provocative statement pushing us back to the source, encouraging us looking back to the roots...
Since 1987, Sweden's POUPPEE FABRIKK has never been about perfection or being nice. They play EKM (Elektronisk Kroppsmusik) - physical music that makes you want to get up and move. No compromise, no polish: 100% primitive electronic with attitude.
"Bring Back The Ways Of Old" got the remix treatment from new generation musicians who continue the tradition of playing EBM with balls… and unfortunately, they are alarmingly few. Stop the culturecide! We look back to go forward with their forthcoming album "The Dirt" scheduled for release in May 2013.
The single is only available from Bandcamp for the moment.
01. Bring Back The Ways Of Old (POUPPEE FABRIKK 12 Inch Version)
02. Bring Back The Ways Of Old (SPETSNAZ Pushed Around Remix)
03. Bring Back The Ways Of Old (AUTODAFEH Remix)
04. Bring Back The Ways Of Old (POLYFUSE Remix)