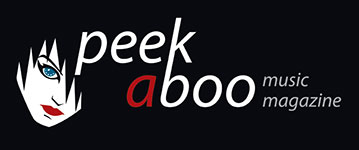 like this news item
---
---
Autumn 2010, Madrid is about to experience the birth of something exceptional: October People have their self-produced debut album ready and two years later they reveal it via Rumble Records in October to underline their music with the month through a course of eight unfolding songs which carry the listener away into a dreamy and nostalgic world. Influenced by Ray Bradbury and Edgar Allen Poe as well as, bands such as Joy Division, New Order, Depeche Mode, The Chameleons, Jesus and the Mary Chain, October People came to leave their mark on the music scene.

As a special gift, October People choose to release their debut album on vinyl to highlight the congeniality of their music and evoke nostalgia by listening to these wonderful, melancholic songs on the record player. While working on their first video clip, the band decides to bring their debut album to a broad audience by joining the afmusic-family and re-releasing their self-titled debut album. Next to the video clip an EP is also scheduled, building the bridge between the first and the upcoming album.

October People's self-titled debut album will be available from 18.10.2013 in every well-known store and on afmusic, on vinyl as well as on CD.