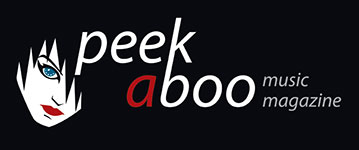 like this news item
---
---
erlin's most popular export for solid and extremely catchy electronic anthems is back! Solitary Experiments are releasing their best album to date as a deluxe double CD version (with a real surprise on CD 2) and as fan box set with exclusive bonus disc and extras, limited to 500 copies.

"Never change a working system" is a popular saying in IT-circles and "PHENOMENA", the new long player from Solitary Experiments showcases a mature band that is fully aware of all its strengths and plays the cards accordingly while avoiding any kind of stagnation at all costs, always carefully advancing the trademark sound with a myriad of new influences and elements.

In 2013, the Solitary-Experiments-experience is more hit-laden than ever, as the club-filler "Trial And Error" (the MCD was sold out in a matter of weeks) and the highly wanted compilation track "Stars" which quickly became a DJ favourite effectively proved in advance. The Berlin-based band has pretty much always been the ideal link between Synth Pop sounds for the masses and the harder Electro-faction, this time around balancing real feelings, synthetic oomph and harsh elements to utter perfection.

The result takes the listener on a rollercoaster ride through emotional depths and effectively-dosed aggressive attacks while always keeping a keen eye on dance floor compatibility. "PHENOMENA" will hit shops as a deluxe double CD with a special surprise on disc 2.

Having long been fascinated by the idea of how their tunes might sound when interpreted by guitar driven acts, the lads sent out a call which was answered by a strong line up of well known performers from all ends of the scene. Bands like Staubkind, OST+FRONT, Lord Of The Lost, Ordo Rosarius Equilibrio, Kitty In A Casket and many more have recorded their own visions of some of Solitary Experiments' classic tunes so that you can experience them in a way you never have before.

For the diehard fans, "PHENOMENA" is also being released as a special fan set in an embossed metal box containing the double disc, an exclusive bonus CD that has Solitary Experiments doing cover versions of some of their favorites from the Eighties, as well as a deck of cards in SE-design and a metal badge, all limited to 500 copies. Solid, catchy and utterly addictive… for aficionados of melodic and thudding Electronica, this PHENOMENAl album is a must-own!