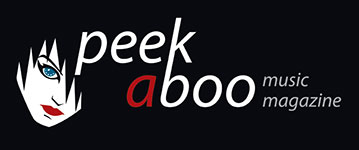 like this news item
---
---
How often does it happen that a band comes up with its debut release after 27 years? You may say that the appearance of the Paria EP by the Stockholm derived Stefan Ljungdahl and Ivan Hirvonen is a surprise indeed.
The disc includes 5 tracks, with a deluge of electronics, distorted voices and percussion gone mad. On the Web, the music of the duo is described as a mix of Skinny Puppy, Front 242, Absolute Body Control, The Klinik and Depeche Mode, but that is far too kind.
I would rather like it to be reduced to something as Einsturzende Neubauten gone completely mental. It's a good thing Ljungdahl and Hirvonen came to repentance and unleashe their innermost feelings to the world. This intriguing, dark, sometimes intimidating disc you do not want to miss.
Still available:
Traffic A.M. - Left Behind Left Within LP
Soho Preacxhers - Wake Up - LP
In progress:
Niton Decay - Cage