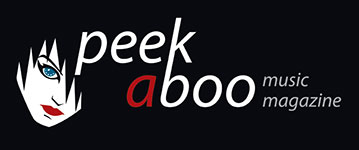 like this news item
---
---
In March of this year "Paria" (Seja 04) appeared; the debut of Fatal Casualties, a duo coming from Stockholm consisting of Stefan Ljungdahl and Ivan Hirvonen. And that as many as 27 years after the band had started making music. You can call that a long incubation period. This long wait was not in vain, whilst the band came up with a memorable album that refers to the best 80's dark electronic music in a contemparary style and context. Now when they have a taste for creating new songs and playing live again, an ultra limited CD-EP (150 copies) will see the light at the end of this year. "SITM Remixes" contains two new tracks and three remixes.
"Somewhere In The Middle (single edit)" is a hypothermic track with smooth synths and distorted vocals. The new track Laica is an oppressive beauty.
The first remix is by Graue Substanz. SITM evolved under the hands of label mates Stefan Gonser and Michael Kissing in a track that recalls the quiet, dark streets of Ultravox's "Vienna". The repetitive power of Kraftwerk and Can seems to have become the new creation that Daniel B. made of SITM, and Beate Bartel with her SITM ODD RMX was responsible for the most alienating version of the song.
All this makes us just more curious about the new Fatal Casualties album that is on the agenda for spring next year.