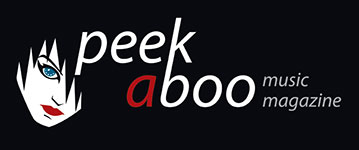 like this news item
---
---
Skinner Box" is a Greek band based in Athens and is active since 2012. The group consists of Vana Rose (Vocals), Spyros Mitrokotsas (Lead/Rhythm guitars), Stefanos Manousis (Bass guitar/Keys) and George Papanastasiou (Drums/Percussion).
Their music unites several different music styles, such as indie-rock, trip-hop, dark wave and post rock. It is based on emotional contrasts and complex - modern themes are wound tightly inside dark and impressionistic lyrics. Sophisticated guitars, perfected by elaborated rhythms and the impressive vocals shape Skinner Box's very own soundscape, that drags the listener deep into another dimension, where thoughts are spelled, that most people keep for themselves, where feelings lie waste, where the true emotions are sowed.
"Life is Chemistry" is the name of their debut and Skinner Box prove, that they are the chemists in their own little world. When the truth is said without remorse, when feelings are presented completely, bringing oneself to think about his life, sharing the emotions with these songs and let the melancholy drag themselves into a world far beyond, but so close...
"Life is Chemistry" is available from 01.03.2013 on via afmusic and at every well-known store digitally as well as on CD.