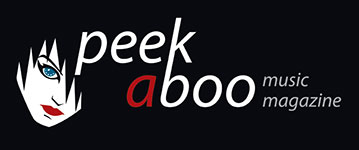 like this news item
---
---
The third band who are part of this year's excellent BIM line-up are Implant
Who are they?
Implantology : The art and science of diagnosis, treatment, maintenance, and problem management of implant based medicine.

Implant, the project of Len Lemeire, has been trying to contribute to the already massive inheritance of the Belgian electronic scene since 1992.
 8 full length albums, 7 EP's, uncountable remixes and several productions later, one can only agree that the music itself is the universal language. It was because of his music that Len teamed up with several of the early pioneers of electronic music. 
When Anne Clark heard Len's remix for 'Sleeper in Metropolis', Implant became the electronic live band of Anne Clark for 5 years, resulting in guest contributions of Anne on 2 albums ('Audio Blender' and 'Self Inflicted').
When Jean-Luc de Meyer (FRONT 242) heard an implant track, he decided not only to contribute vocals for 1 track, but a full blown new project was born under the flag of 32CRASH (Also perfoming at BIMFEST 2013).
 Building on a live reputation with concerts all over Europe and a short visit to the USA , Implant is ready to engage in another musical adventure called : 'Implantology', an attraction sonic pole where all the various musical orientations Implant went through in his lustrous career converge and unite.

Keeping the innovation flourishing, Implant forge the frontiers of eclecticism and sound diversity more than ever before and even manages this time injecting some acoustic guitar sounds into their impressive mélange of modern electronics, eighties melodic less-is-more flavors, industrial dance beats and beautifully contrasting male/female vocals. Len is here once again surrounded by prestigious guest vocalists like his partner in crime Front 242's Jean-Luc De Meyer, but also The Neon Judgement, Psy'Avaih, Plastic Noise Experience or yet Angelsplit!
What do they have to say?
Well, you can read the interview here....
How do they sound like?
Just click below....