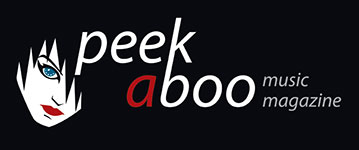 like this news item
---
---
Two years have now passed since Swedish EBM veterans Severe Illusion mounted a massive comeback with their 2011 album 'No More Alive than you Deserve' on Stockholm based Complete Control Productions. After live shows across two continents and the release of their EP 'Psychosurgery', time has come for the anticipated follow up. Before the year 2013 ends, the new album 'Deliberate Prefrontal Leucotomy' is meant to be released.
On November 23, the band will be appearing live on stage at Common Roots 5 in Berlin, Germany together with No Sleep By The Machine and Gubbjävel. Live shows are also being prepared in Sweden and Chile. More European live dates are to be expected next year, before the third disc on the same subject, 'The Legacy of António Caetano de Abreu Freire Egas Moniz', is to be released.
In related news, the Ambient Noise project of Severe Illusion member Fredrik Djurfeldt, Knös, has started to move once again. After being relatively quiet for a few years, the album 'Face without face' is due for release on Malignant Records. The album is a collaboration between Knös and Negru Voda (ex. Megaptera). Live shows are to be expected in Stockholm, Sweden and Buenos Aires, Argentina on November 9 and December 7 respectively.
Good news are also coming out from the Instans camp. After successfully releasing the album 'Understatement' earlier this year on Hungarian Advoxya Records, the band now welcomes Janina Danes (Severe Illusion, Marsupium Massacre), who has joined the band permanently as live drummer. Expect to see and hear her beating the drums really hard both in Europe and South America beginning early 2014.