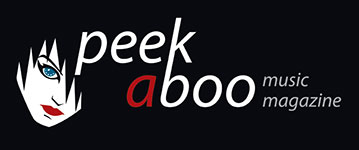 like this news item
---
---
Between 14 and 25 October Film Fest Gent once again offers a wide range of films by both new talent and established directors. As each year, several film music concerts, panels and director's talks will be held this fall in Ghent. Next to the section Cinéma français there will be a focus on Fellini through an impressive exhibit, a screening of a restored version of 'La Dolce Vita' and a Rota/ Fellini concert. The highlights of the programme are briefly presented below.
Tickets will be on sale from 27 October.
Opening night: 'The Loft' by Erik Van Looy
The 41st edition of Film Fest Gent will open on Tuesday 14 October with 'The Loft': Erik Van Looy's long-awaited American remake of the phenomenal success 'Loft' by Bart De Pauw and Erik Van Looy. In 'The Loft' five married friends secretly share a loft, where they receive their girlfriends and mistresses. An excellent scheme that turns out into a nightmare, when one morning they find the body of an anonymous woman. The film will have it's world premiere at Film Fest Gent and will be released in the US next January.
Soirée Ciné: 'Une nouvelle amie' by François Ozon
Acclaimed director François Ozon delivers his sixteenth feature in nearly 17 years. The film follows Clair (Anaïs Demoustier) after the death of her best friend. She falls into a deep depression but a surprising discovery about the husband of her late best friend (Romain Duris) changes everything. Ozon himself will be attending this special evening that will be the highlight of the focus on Cinéma français on 18 October.
Official Competition
The festival presents a selection of the best of international cinema today, mainly including features by fresh and contemporary filmmakers. An international jury consisting of Bret Easton Ellis, Héloïse Godet, Dana Linssen, Sergei Loznitsa and Patrice Toye, will award the Best Film and the Best Score, Soundtrack of Sound Design. Take a look at all the competition films.
Section: Cinéma français
A showcase of a highly talented new generation of French filmmakers and actors. A new Nouvelle Vague, if you like. With up and coming actor Vincent Macaigne ('Tonnerre' en 'Tristesse Club') and new work by Laurent Cantet, Bruno Dumont and the first feature in 3D by legend and innovator Jean-Luc Godard. Find the list of French films on our website.
Belgian Cinema Today
Ten features by homegrown filmmakers with a higly distinctive approach to the medium. Four debuts confirm the diverstity of the "Flemish wave". Three Belgian films will compete in the international competition: 'Je suis à toi' by David Lambert, 'Violet' by Bas Devos and 'Waste Land' by Pieter Van Hees. Look at the festival's trails.
Focus on Fellini
In conjunction with a major exhibition on Federico Fellini at the Caermersklooster Provincial Cultural Centre, Film Fest Gent is shining a light on the world of Fellini through various events. Bijloke Music Centre is hosting the Concert Rota/Fellini with symphonic music from Nino Rota performed by Brussels Philharmonic and conducted by Dirk Brossé on 23 October.
Official Closing Night: 'Birdman or (The Unexpected Virtue of Ignorance)' by Alejandro González Iñárritu. Iñárritu is back with this beautiful and absurd comedy. Michael Keaton, in a role of a lifetime, plays Riggan Thomson, a washed-up celebrity, famous for his role of Birdman. On Friday 24 October, the festival will sign off in style with an exclusive event after the screening, with a special musical guest appearance by WSAwards' central guest Cliff Martinez.
World Soundtrack Awards Ceremony & Concert
In line with tradition, Film Fest Gent will end with a festive event: the World Soundtrack Awards, the annual film music event that has now reached its 14th edition. This year's guest of honour is Cliff Martinez, American film music composer and former drummer of the rock band Red Hot Chili Peppers. The WSAwards also welcomes Dan Romer, Lifetime Achievement Award Winner Francis Lai and Belgian composer Jef Neve. All info and tickets on the website of WSAwards.
Chaplin's The Tramp centennial
Film Fest Gent is celebrating the 100th anniversary of Charlie Chaplin's the Tramp with an exceptional open air screening of 'The Gold Rush' and a family film concert of 'The Circus' performed by Prima La Musica and conducted by Music Director Dirk Brossé. All info on the centennial can be found on our website.