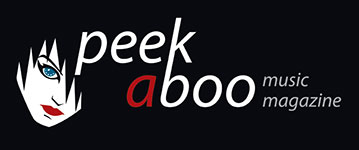 like this news item
---
---
88 Films Bags a Special Edition of a Certified Slasher Classic
GRADUATION DAY CELEBRATES A STUNNING UK RELEASE!
SCREAM ALONG WITH A FULL LENGTH DOCUMENTARY ON THE WONDERFUL WOMEN OF HORROR CINEMA!
Released in 1981, Graduation Day has become a favourite of slasher movie fans thanks to its plasma-spurting set pieces, maniacal mystery-killer storyline and a cast of cult celebrities that includes Christopher George (City of the Living Dead), Vanna White (Wheel of Fortune) and the perennially topless Scream Queen Linnea Quigley. Now gearing up for a BluRay release, with a stunning print restored and re-mastered from a colourful 4k scan, Graduation Day will return to the UK on October 13th, courtesy of 88 Films. This BluRay debut will launch 88 Films' 'Slasher Classics Collection' – a line that also includes HD bows for the celebrated 'video nasty' Don't go in the Woods (1981) and the classic backwoods shocker Mother's Day (1980). Best of all, Graduation Day will arrive in the UK with an array of newly created special features from High Rising Productions including a new feature length documentary entitled SCREAM QUEENS: HORROR HEROINES EXPOSED!
Hosted by the legendary Debbie Rochon (Tromeo and Juliet, Terror Firmer), this insightful investigation into the challenges of women working within a genre frequently associated with a masculine fanbase is unique in featuring all-female perspectives. Names that have been caught on camera for this epic expose include Graduation Day's own Linnea Quigley, glamour girls Christa Campbell (2001 Maniacs) and Playboy Playmate Irina Voronina (Piranha 3DD) and Hostel's 'eyeball-less' victim Jennifer Lim. Further icons of scary cinema speaking in SCREAM QUEENS: HORROR HEROINES EXPOSED are Michelle Bauer (Hollywood Chainsaw Hookers), Sybil Danning (Howling II), Danielle Harris (the Halloween series), Adrienne King (Friday the 13th), Melanie Kinnaman (Friday the 13th Part V), Lynn Lowry (Shivers), Catriona MacColl (The Beyond), Cassandra Peterson (AKA Elvira), Brinke Stevens (Slumber Party Massacre), Patricia Tallman (Night of the Living Dead) and Lisa Wilcox (A Nightmare on Elm Street 4 and 5). In addition, the genre's current 'it' girl Elissa Dowling, journalist Heidi Honeycutt and veteran performers Emily Booth (Cradle of Fear), Forbes Riley (Splatter University) and Jane March (Colour of Night) add to the onscreen allure of this exhaustive undertaking.
Years-in-the-works, SCREAM QUEENS: HORROR HEROINES EXPOSED makes the 88 Films release of GRADUATION DAY a must-buy for any fan of macabre movies. In addition, also included on the new UK BluRay release is an exclusive interview with author and slasher expert Justin Kerswell, the writer behind the HYSTERIA LIVES web site, and booklet notes from Calum Waddell – director of SCREAM QUEENS: HORROR HEROINES EXPOSED.
"We knew that for the launch of our 'Slasher Classics' line we needed to do something special and our extras-packed edition of GRADUATION DAY is one such example," says Richard Elliot of 88 Films. "We have full confidence that horror buffs will enjoy learning about the trials and terror that is involved in being a 'Scream Queen' with our fantastic new documentary. We look forward to continuing this range and strongly believe that fans of GRADUATION DAY - and slasher cinema in general - will not be disappointed with our release."
Adds James Blower, co-founder of 88 Films: "Having enjoyed SLICE AND DICE: THE SLASHER FILM FOREVER, I am very enthusiastic about SCREAM QUEENS: HORROR HEROINES EXPOSED. In my opinion, this makes our release of GRADUATION DAY a very special one – offering fans a 'double bill' of feature thrills. The fact that it is solely women appearing in front of the camera for this documentary makes for a most insightful interrogation of the entire 'Scream Queen' phenomenon."
The UK release of GRADUATION DAY will also port over the classic extras from the original US Troma DVD. The full specs are below:
• ALL REGIONS – ABC
• NEW: SCREAM QUEENS: HORROR HEROINES EXPOSED feature documentary
• NEW: INTERVIEW WITH AUTHOR JUSTIN KERSWELL
• Intro By Lloyd Kaufman – creator of The Toxic Avenger/ distributor of GRADUATION DAY
• Interview with Scream Queen Linnea Quigley
• Tromatic Filmmaking Classroom: The Arm Rip
• The Cannibal Lesbian Hoedown Music Video Directed by Lloyd Kaufman
• Booklet Notes
• Interview with special effects artist Jill Rockow
• Interview with director of photography Dan Yarussi
• Bonus trailers for: Bloodsucking Freaks, Graduation Day, The Last Horror Film
• Reversible Sleeve Incorporating Original Artwork
• Numbered spine as part of 88's 'Slasher Classics Collection'
• Booklets notes by author and critic Calum Waddell