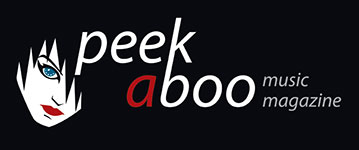 like this news item
---
---
The Last Horror Film (1982)
Uncut Special Edition Blu-ray
Directed by: DAVID WINTERS
A grossly underrated slasher gem! The infamous Joe Spinell, best known for his iconic role in Maniac, delivers his 'career defining performance' (Bill Gibon, DVD Talk) as an depraved, obsessed fanatic. Vinny Durand (Spinell) trails beautiful actress Jana Bates (fellow Maniac-alum Caroline Munro), to the Cannes Film Festival determined to have her star in his first film.
As Durand's disturbing fascination grows, a mysterious killer begins slaughtering all people in Jana's entourage. Is the obsessed fanatic and the psychotic killer one in the same? Will this be Jenna's Last Horror Film?
This stellar treatment of this forgotten classic, includes engaging Spinell-memorializing supplemental material, and is a must-own for any horror film enthusiast.
SPECIAL FEATURES
• REGION FREE
• Original Trailer
• Booklet Notes by Calum Waddell
Actors: Caroline Munro, Joe Spinell, Judd Hamilton
Release Date: 16 June 2014
Region Code: All
Picture Format: HD 1080p 1.85:1
Audio Format: LPCM 2.0 Stereo
Language: English
Certification: 18
Running Time: 87 Mins Approx