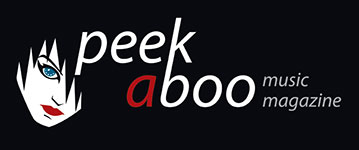 like this news item
---
---
Out on 25 november 2014 on A-Film
Director: Joe Lynch
Stars: Ryan Kwanten, Steve Zahn, Peter Dinklage
Synopsis:
Three best friends and dedicated roleplayers take to the woods to reenact a dungeons and dragons-like LARP. Trouble arises when a prop spellbook purchased from the internet ends up being a genuine grimoire and they unwittingly conjure up a blood-lusting succubus from hell.
---
Releasedatum 25 november 2014
Knights of Badassdom is een film over larping, een spelvorm dat steeds meer populariteit wint in de Benelux. Door de rol van Summer Glau zal de doelgroep de film interessant vinden, door haar fans van o.a. Firefly. Met onder andere Peter Dinklage, bekend van Game of Thrones.
Welkom in de wondere wereld van LARP (Live Action Role Playing), waarbij volwassen mannen en vrouwen verkleed als hun favoriete fantasiefiguur een Lord of the Rings-achtig spel spelen in de bossen. Eric (Steve Zahn), Joe (Ryan Kwanten) en Hung (Peter Dinklage uit Game of Thrones) zijn drie boezemvrienden die naar het grootste LARP-evenement in Amerika zijn gekomen, waar talloze nerds verkleed als ridders, tovenaars en elfjes de strijd aan gaan met elkaar. Wanneer het drietal per ongeluk een eeuwenoude demon oproept, verandert het fantasiespel in een ware overlevingsstrijd waarbij de lijken zich opstapelen! Kunnen de 'knights of badassdom', zoals de drie vrienden zichzelf noemen, de wereld redden van het Kwaad?
Nadat Joe (Kwanten) gedumpt wordt door zijn vriendin Beth, besluit hij om met zijn vriend Eric (Zahn) en zijn LARP- (Live Action Role Players) vrienden de bossen in te trekken. Liever dat dan te piekeren over zijn nieuwe status als "single". Hier ontmoet hij de knappe LARPer Gwen (Glau). Samen met enkele andere spelers van het rollenspel roepen zij per ongeluk een demoon op en moeten de gevolgen daarvan zien te beperken...
Regie: Joe Lynch
Met o.a.: Ryan Kwanten, Summer Glau, Steve Zahn, Peter Dinklage
Genre: Horror / Fantasy / Komedie
Taal: Engels
Ondertiteling: Nederlands
Minuten: 86