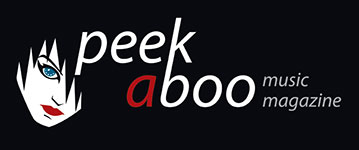 like this news item
---
---
The Germany based label Basic Unit Announces they have signed the Synthpop act Black Nail Cabaret.
Black Nail Cabaret is a Hungarian noir synthpop duo from Budapest. Formed in 2008, the group consists of Emese "Emke" Arvai-Illes (vocals) and Zsofia "Sophie" Tarr (keyboards). Since the very beginning the girls work together with producer Krisztian "Devon" Arvai, who also serves as their sound engineer at live shows. Satisfaction is the precursor of Black Nail Cabaret´s second album "Harry Me, Marry Me, Bury Me, Bite Me", which will cover the full range of the band´s "Pop Noir". The album will be released by Basic Unit Productions in Europe and Negative Gain Productions in North & South America in March 2015.
Emese about Satisfaction:
"Almost all people who knew the song previously associated it to sexuality and pleasure. It is actually the opposite: we've been all through this, living on your own, have no one to talk to or have sex with, so there is only your imagination and no matter how hard you try, at some point you'll feel frustrated. Even depressed, like going down a funnel, and you're more and more desperate about getting out, which makes things even harder. We're very happy with Bianka Vago's video, I think her sort of expressionist pictures show exactly what we wanted to tell about that psychological game we tend to play with ourselves, and even more: BNC's current frustration is that we are separated by distance, which affects our emotional and creative support towards each other."
The official music video directed by Bianka Vago will be released on or around the official release date of the single. Satisfaction will be released November 28th on both Basic Unit Productions and Negative Gain Productions. It will be available as a Digital Download only.