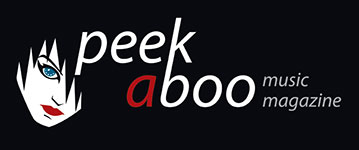 like this news item
---
---
From 5th November Belga Home Video releases Transcedence, the new Johnny Depp-movie
Director: Wally Pfister
Stars: Johnny Depp, Rebecca Hall, Morgan Freeman
SYNOPSIS :
Dr. Will Caster (Johnny Depp) is the foremost researcher in the field of Artificial Intelligence, working to create a sentient machine that combines the collective intelligence of everything ever known with the full range of human emotions. His highly controversial experiments have made him famous, but they have also made him the prime target of anti-technology extremists who will do whatever it takes to stop him. However, in their attempt to destroy Will, they inadvertently become the catalyst for him to succeed-to be a participant in his own transcendence. For his wife Evelyn (Rebecca Hall) and best friend Max Waters (Paul Bettany), both fellow researchers, the question is not if they can...but if they should. Their worst fears are realized as Will's thirst for knowledge evolves into a seemingly omnipresent quest for power, to what end is unknown. The only thing that is becoming terrifyingly clear is there may be no way to stop him
---
Vanaf 5 november Brengt Belga Home Video de nieuwe Johnny Depp-film Transcedence uit op DVD en Blu-ray.
REGISSEUR: Wally Pfister
ACTEURS: Johnny Depp, Rebecca Hall en Paul Bettany
SYNOPSIS
Dr. Will Caster (Johnny Depp) is de voornaamste onderzoeker op het gebied van Kunstmatige Intelligentie en werkt aan een machine die collectieve kennis combineert met de menselijke emoties. Zijn extreem controversiële experimenten maken hem tot een doelwit van anti-technologische extremisten. In hun poging om Will uit te schakelen veroorzaken zij echter zijn succes – zijn bewustzijn wordt geüpload in een computersysteem. Zijn vrouw Evelyn en vriend Max, beide mede onderzoekers, maken dit mogelijk maar niet zonder hun twijfels. Hun grootste angsten worden werkelijkheid wanneer Wills dorst naar kennis evolueert in een oneindige honger naar macht. Het wordt al snel duidelijk dat er wellicht geen manier is om het tegen te houden.