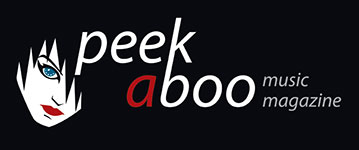 like this news item
---
---
n preparation for a new full-length album, darkwave band Bella Lune of Phoenix, Arizona, has a track featured on "DeathMass Six", the latest installation in an annual holiday charity compilation created by LA musician Jeremiah Saint.
Joining the ranks of other alternative underground acts like Polaroid Kiss, No:carrier, and Saint's own project DECAYEDen, Bella Lune is proud to donate the song "The Dolly Pop Song (SAINT[ed] Fornication Mix)" a low, bass-heavy dance track that features the personal touch of Saint. All of the compilation's proceeds are forwarded to The NestEggg Group, Inc. Food Bank at The LGBT Community Center of the Desert in California, which feeds approximately 300 families every week. The compilation is available here (name your price): https://jeremiahsaint.bandcamp.com/album/deathmass-six
Bella Lune's contribution to the compilation is a springboard for their upcoming fourth official studio album, "Tranzendental". The album is set for a release date in January of 2015, and features a sound that leading member Fuchsia Angel says is a departure from their previous work. It is being produced by Mike Jenney of Alter Der Ruine fame.
"DeathMass Six" Track List:
∆ Collide of Souls – Deathmass Time Is Here
Fox and the Red Hares – Restless Soul (Feat. Matt Coleman)
Roadside Memorial – Flesh and Bone
Spirit Before A Fall – Tonight… In My Arms
Sunday Funeral – Deadly Kiss
Jeremiah Saint – Crestfallen
Polaroid Kiss – The New Coliseum
No:carrier – Life
Lelany – Forgive
Burntsystems – Silent Night
Bella Lune (Dolly Pop Song (SAINT[ed] Fornication Mix)
Vio – Every Second (DJ Areal Kollen Remix)
DECAYEDen – Kein Flucht
LARVA – Los Perros Ahorcados No Ladran
Corroded Master – God Gave Me a Song
DieGressiveSoul – Psycho Dance
Visions in Black – Salvation
Frausun – German Burlesque
†he SAINT(ed) - Winter WonderLust (outro)