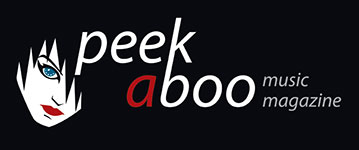 like this news item
---
---
After a massive 2013, fresh on the heels of shows at Resistanz Festival, and Best of British, Electro-Punk come Industrial act Cease2xist return, and ask, rather resoundingly : "Where Is Your God Now?"
Downright blasphemic, heavy as hell, and unrepentant, "WIYGN?" is the perfect follow-up to "You Are Expendable" - trading off catchy electro hooks for aggressive beats. Easily more brutal than "You are Expendable", "WIYGN?" takes the project down an analytic road, analyzing the Hypocrisy that's prevalent in Religion. Combine this with modern culture and the seeming fall of man that's all too obvious these days, and we're onto a very, very powerful concept.
Dayve Yates has never been a stranger to saying how he feels, and crucially, the leap between releases has been treated with great care, to ensure that Cease2xist remains... Cease2xist. A heap of new tracks host the Resistanz 2013 favourite "Incinerator" - given a full makeover. In addition, we have Guest Vocals from Cryogenic Echelon and Dreams Divide.
Six original commandments. Seven disciples with their own scriptures written and delivered. Keep an ear out for everything from brutally aggressive Black Metal to Dub and Glitch - these remixes could almost convert the most committed of souls into purgatory...
Join us, as we take you on a trip into hell and ask... WIYGN?
Release 18th April. Resistanz Friday. Mixed and Mastered by Gary Walker.
BONUS MATERIAL :
"Living By The Bullet - Reloaded". A rework of the best four tracks from the 2010 Cease2xist Demo EP. Reworked and remastered. Completely FREE with pre-orders ONLY.