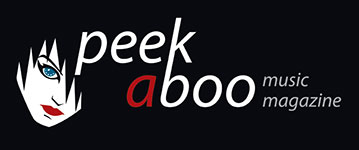 like this news item
---
---
Anterior Research Media Comm announce the first NEW ClockDVA studio production material since 1996 with the release of a specially developed format USB smart media object ,
The ClockDVA "Clock 2" USB is a 4 gig aluminium media card containing 8 x 24 bit 48 kHz non compressed audio files and is the highest audio quality possible in a commercially available format , 3 NEW STUDIO TRACKS and 5 remixes by respectively Frank Bretschneider / Uwe Schmitt , / Robin Rimbaud,.
PLUS 4 visual works produced and made for this release , 2 by Panagiotis Tomaras, 1 by Paul Prudence & 1 by Wim Jongedijk / Adi Newton / Panagiotis Tomaras (which is a specially commissioned black & white 16 mm film).
Comes in very high quality both technically and in its Artistic Contributions plus exclusive Films/ Videos and re mixes made exclusively for this limited edition release only so in this sense its a unique collectors item, and also it can not be copied so is very much an Individual item.
AUDIO CONTENT :
01. THE KONSTRUCTOR
02. RAYONNIST
03. KABARET 13
All tracks ADI NEWTON / TeZ MAURIZIO MARTINUCCI RE-MIXES
RE-KONSTRUCTOR - DVA ADI NEWTON / TeZ MAURIZIO MARTINUCCI
DE-KONSTRUCTOR - UWE SCHMIDT
RAYONNIST REFRACTION 1 - ROBIN RIMBAUD
RAYONNIST REFRACTION 2 - ROBIN RIMBAUD
KABARET 13.1 - FRANK BRETSCHNEIDER
VIDEOS
01. THE KONSTRUCTOR - PANAGIOTIS TOMARAS
02. RAYONNIST - PANAGIOTIS TOMARAS
03. THE KONSTRUCTOR - PAUL PRUDENCE
04. KABARET 13 - WIM JONGEDIJK/ADI NEWTON / PANAGIOTIS TOMARAS
PLUS extensive PDF document text / images