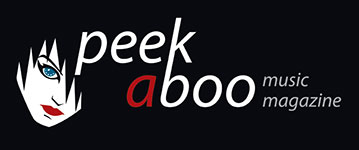 like this news item
---
---
On November 15th Negative Gain Productions will release the label debut album from Cygnets called Sleepwalkers.
Cygnets are a New Wave/Post-Punk trio hailing from Edmonton, Alberta Canada. Their 1980s influenced sound is described as a furious mix or guitars, synths, dancing and despair. Cygnets have gained comparisons to other artists like Placebo, Morrissey, and Depeche Mode on previous albums by media outlets. They have also shared the stage with other artists such as Trust, Electric Six, Apoptygma Bezerk, Die Mannequin, and Plantium Blonde. Cygnets have also planed to release multiple videos for tracks found on Sleepwalkers.
Sleepwalkers is currently available for pre-order in Negative Gain's shop. It is available on CD (Digipak) and Digital Download. If you pre-order the CD you will get two bonus tracks not found on the album.