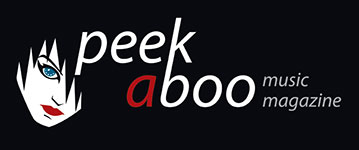 like this news item
---
---
De Filmfreak Distributie has informed us about their upcoming releases. This is what you can expect.

AT ANY PRICE
Imagine
Director: Ramin Bahrani
Stars: Dennis Quaid, Zac Efron, Kim Dickens
A farming family's business is threatened by an unexpected crisis, further testing the relationship between a father and his rebellious son.


THE ASYLUM
Piecefield Films
Director: Saskia Vredeveld
Made in collaboration with photographer Roger Ballen, THE ASYLUM is a surrealistic haven where the lust for power and the desire to love are penetratingly portrayed.


PRINCE AVALANCHE
Remain In Light
Director: David Gordon Green
Stars: Paul Rudd, Emile Hirsch, Lance LeGault |
Two highway road workers spend the summer of 1988 away from their city lives. The isolated landscape becomes a place of misadventure as the men find themselves at odds with each other and the women they left behind.

LES PROFS
Victory Productions
Director: Pierre-François Martin-Laval
Stars: Christian Clavier, Isabelle Nanty, Pierre-François Martin-Laval


MINUSCULE
Victory Productions
Directors: Hélène Giraud, Thomas Szabo

In a peaceful forest, the remains of a picnic trigger a ruthless war between rival ant colonies, obsessed with gaining control of the same prize: a box of sugar cubes! Amidst this struggle a young ladybug befriends a black ant and helps him save his people from the horrible red ants...


EVERYWHEN
Parovisie
Director: Jarand Breian Herdal
Stars: Harald Evjan Furuholmen, Hugo Herrmann, Phillip Larsen
A boy must fight his way from an alternate reality, back to his own, to save his suicidal 5-year old brother; when 3 billion people are reported missing.
BEHIND THE REDWOOD CURTAIN
Dalton
Director: Liesbeth De Ceulaer

Behind the Redwood Curtain takes us on a mesmerizing journey through the dark and eerie Redwood forest. Seven forest dwellers - loggers, scientists, activists and Native Americans - invite us to discover their part of these impressive woods. There are no Walmarts and Starbucks here, just small towns and big trees. The ancient Redwoods have always kept the region isolated but now that excessive logging is encroaching, the survival of this unique habitat is under threat. Liesbeth De Ceulaer tells a compelling story about the relationship between man and his natural environment in which she entwines her own impressions of the forest with the beliefs, dreams and fears of the forest inhabitants.
MUCH ADO ABOUT NOTHING
Imagine
Director: Joss Whedon
Stars: Alexis Denisof, Amy Acker, Fran Kranz

A modern retelling of Shakespeare's classic comedy about two pairs of lovers with different takes on romance and a way with words.