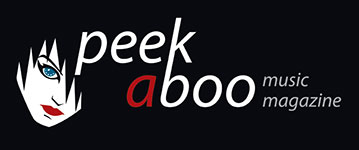 like this news item
---
---
Founded in september 1981 in Orléans (France), and originally dedcated to a kind of 'modern punk rock'. D.Stop released a first 7'' the following year (to be reissued later on desire with extra tracks).
After their first 7", Sonny Brailleur (vocals) + Phil Lethon (guitar/bass) + Klod Lelook (organ, synths, drum-machines) , inspired by French band Metal Urbain, stylistically transformed into a more 'synth punk' kind of outfit and released their first mini-album Nouvelles du Front in September 1983. Only released in an edition of 500 copies on the small indie label Romance, the album is now changing hands for $150.
One year after, the band already ceased to exist – or actually changed the name to Les Visiteurs du Soir – to turn back to the old name in 1985 by releasing a limited MC. Despite the very few releases by this gifted act, D.STOP are considered to be one of the most interesting and under-rated cult acts in French Cold Wave.