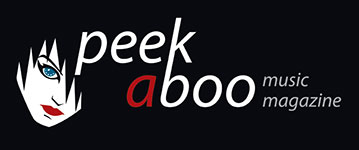 like this news item
---
---
North West based DJ/producer Addz Milner has been writing and performing electronic music since 2006 as part of numerous projects and lineups.
In 2011, the psy monster that is Vindicare emerged. Citing influences as wide ranging as Ferry Corsten, Rinkadink & Joy Division, Vindicare's productions offer a refreshing take on the psytrance genre; fusing elements of psy and dark trance with massive lead lines, innovative sample use and blistering basslines to create something new – a hybridised sound with the sole purpose of blurring boundaries and decimating dancefloors.
After a number of high-profile remixes and several live performances, the Vindicare project was retired. In 2014, it rises again with a number of single releases planned for release on AnalogueTrash Records, beginning with Pathfinder in June. The release features two versions of the track: an original single mix and a stripped down version aimed squarely at the club floor.
Soaked with Vindicare's signature musical style, high end production and thoughtful sampling, Pathfinder speaks of long journeys and the underlying constants that offset an ever changing personal and emotional landscape. This uplifting, powerful and contemporary piece of electronic music is destined for great things this summer.