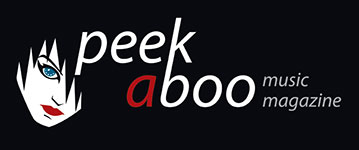 like this news item
---
---
DOM04-S: V/A - " Transmission - Barcelona: Second Anniversary " LP
Track listing:
A1. Seacrypt - Glass Eye
A2. Madmoizel - Come
A3. Phosphor - Linear Attraction
A4. Des Âmes Libres - Today Not Tomorrow
A5. Schonwald - Treasure
B1. In Death It Ends - Futureblack
B2. Női Kabát - Kitchen Person
B3. Más Allá - ElectroAreas
B4. In A Lonely Place - Run
B5. Xiu - Dancing With You
The label is so happy to introduce: Transmission - Barcelona 'Second Anniversary', compilated and produced by Dj Sandman and Domestica Records. After the great success of volume one, edited on CD due to Transimission's first anniversary, we decided that volume two should be presented in the format we love the most: vinyl.
Transmission is a monthly party dedicated to all the international New New Wave, Post Punk, Cold Wave, Dark Wave scene, celebrated at Antiobiotic Bar in Barcelona since December 2011. Sessions are accurately selected by Dj Sandman, where emerging and unknown bands are really important and also forgotten gems from the underrated 80s scene.
Edition of 400 copies. Includes an insert.
DOM14-L: Handful Of Snowdrops - " Land Of The Damned: 25th Anniversary Edition "
Track listing:
A1. Terroir I
A2. When Comes Day Light
A3. Gabrielle
A4. A Miracle
B1. Scream Cry Or Fall
B2. Face To Face
B3. Terroir II
B4. Land Of The Damned
It was more than 25 years ago that Handful of Snowdrops, a pioneer band and a model to follow in the Canadian Electronic New-Wave, released its first and mythical album 'Land of the Damned', which, with own effort, has become an essential and cult piece of music to worship especially amongst all kind of true collectionists and music-lovers, into the most Gothic, Electronic and Dark Wave...
Unfortunately, nowadays it is very difficult to obtain a copy of 'Land Of The Damned' in good conditions, and even more difficult to have it at reasonable price. For all that, today we are particularly moved to introduce you the official reedition of their debut album in vinyl format, carefully remastered and redesigned for the occasion. Enjoy yourselves!
Edition of 250 copies, no repress. Includes an insert.

DOM15-L: Handful Of Snowdrops - " Unreleased & Demos 1984-1986: 25th Anniversary Edition "
Track listing:
A1. Gabrielle (Demo Version)
A2. The Keep
A3. White Dominoes
A4. The View
B1. Face To Face (Demo Version)
B2. Holy Hossuary
B3. Still We Live
B4. Somewhere Higher
Long time before Handful of Snowdrops released their first and mythical album 'Land of the Damned', this cult band originally from Quebec City had produced, since their beginnings in 1984, an amazing amount of demos, although they had never managed to attract the interest and attention of the big record companies, despite their originality. In that moment, there was not a background or collective in Canada where they could fit... these are the very significant words of Jean-Pierre Mercier, co-founder of the band, in a recent interview in the digital magazine 'Subterock.com': " Quebec City was not known for its strong music scene, to say the least. It gave us a kind of freedom and infused us with a carelessness that I'm still grateful to. "
With this album we wanted to gather a compilation of some of their best unreleased songs, compounded in different moments but which have the same essence, always encouraged and led by Mercier brothers. All the songs are, up to now, totally unpublished, with the exception of two demo versions former to their first album ('Face to Face' and 'Gabrielle'), and they have been remastered with an enourmous care, as usual, by Yves Roussel.
Edition of 250 copies, no repress. Includes an insert.