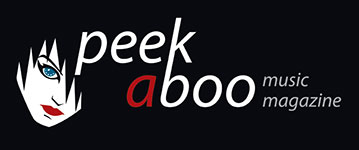 like this news item
---
---
Dunkelziffer is one of the scenes most influential electro band's sixth studio album. Gigs, festivals and tours carried the name [:SITD:] around the world. Their club hits as Snuff Machinery, Laughingstock, Richtfest I & II, Kreuzgang and Rot are milestones, and timeless classics on international dance floors.
In [:SITD:]'s cosmos various electronic styles melt into a sinister fascinating opus with an unmistakable signature. Their equally sweeping and hymnlike melodies, supported by hammering beats and driving grooves, have become a unique trademark. The three protagonists Carsten Jacek, Tom Lesczenski, and Francesco D'Angelo reinvent themselves time and again without denying their musical roots. With Dunkelziffer the trio presents itself at the peak of their creative endeavors. Gloomily, powerfully, and morbidly the new songs amount to a menacing thunderstorm, while the lyrics keep digging heavily and deeply in the furtive, ruthlessly revealing the abyss of the human psyche.
On 10/31/2014, Dunkelziffer will be released at Scanner/ Dark Dimensions (distribution: Broken Silence) in three different formats: As a regular cd, a very limited double cd (in a beautiful digipak including a Hellfeld bonus cd with 10 exclusive tracks, in addition to a special for all collectors and friends of analogue listening experiences on vinyl.
Furthermore, the Ruhr Area band filmed a video for the title song with director Boris May (Klangstabil). It will be available on all established portals on the release date.
The release will be supported by a tour (together with label mates BhamBhamHara as special guests) in November and December 2014
Sonic Seducer & neuWerk Music Management präsentieren:
[:SITD:] – DUNKELZIFFER-TOUR 2014
Special Guest: BhamBhamHara
01.11.2014 – Berlin (D) – K17 – www.k17-berlin.de
08.11.2014 – Augsburg (D) – Kantine – www.musikkantine.de
14.11.2014 – Wien (AUT) – Weberknecht – www.weberknecht.net
15.11.2014 – Dresden (D) – Reithalle – www.strasse-e.de
21.11.2014 – Köln (D) – Essigfabrik – www.essig-fabrik.de
22.11.2014 – Guben (D) – Fabrik – www.fabrik-ev.de
07.12.2014 – Frankfurt/Main (D) – Das Bett – www.bett-club.de
13.12.2014 – Hamburg (D) – Markthalle – www.livingdead.de
26.12.2014 – Bochum (D) – Matrix – www.matrix-bochum.de