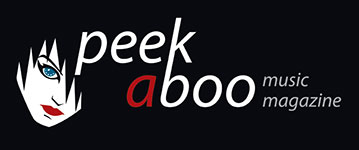 like this news item
---
---
There is no cure for Apocalypse, no reason for redemption – the end is incoming and we should embrace it as a consummation devoutly to be wished.
Coming from the band that brought us "Total Nihilism" in 2012, the philosophical conceit behind NITRO/NOISE's stunning second album "No Cure For Apocalypse" should hardly come as a surprise. Neither really should the sheer power and quality of the tracks on offer.
Mixed and mastered in its entirety by Jan L at his X-Fusion Music Production studios in Germany, "No Cure for Apocalypse" is an album that not only lives up to the promise of "Total Nihilism" but goes greatly beyond it.
No nonsense, no mercy, "No Cure For Apocalypse" is simply 10 relentless anthems for the end of days – as uncompromising and unstoppable as the Armageddon it suggests we all deserve – topped off with a collaboration with long-time champion of NITRO/NOISE Thomas Rainer/NACHTMAHR, and an atmospheric coda.
Describing it as "fantastic" and "the album COMBICHRIST wanted to make after What The F**k Is Wrong With You People", MODULATE's Geoff Lee was moved to write "It's going to be a contender for Album Of The Year 2014, no doubt…there isn't a bad/weak track on it….the best harsh aggrotech album I've heard in a very very long time!"
Thanks Geoff – we owe you a pint.
From the opening assault of "The Revelation" through to tenth track "Wake Up Call" - dedicated to groupies the band ran into over the course of their first American tourdates last year, and boasting a lyrical refrain that is probably guaranteed to give offence to some – "No Cure For Apocalypse" surpasses "Total Nihilism" in both its intensity and danceability, beat-driven and lyrically bleak.
And if that were not enough, in a move that will no doubt court controversy NITRO/NOISE then proceed to join forces with Austria's infamous agent provocateur Thomas Rainer to deliver a tongue-in-cheek riposte to criticisms levelled at NACHTMAHR – the cheekily-titled "We Demand Better" – before finally ending the album with (for NITRO/NOISE) the very atypical vocoded vocals and melancholic refrain of "Don't Be Afraid (Piano Rework)".