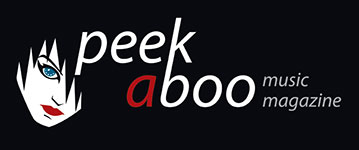 like this news item
---
---
Eaves has announced details of his debut EP. The three track As Old As The Grave EP is released on Heavenly Recordings on Monday 10th November 2104.
Available digitally and as a limited edition 7", the track listing of the EP is as follows:
1. As Old As The Grave
2. Timber
3. Alone In My Mind (For Mannington Bowes).
Still in his early 20s and based in Leeds, having grown up on the other side of the Pennines, the three tracks are a startling introduction to Eaves' effortless and intuitive songwriting talent.
Equally adept at framing his songs within a band format as he is taking a more simple approach, the EP perfectly showcases his versatility - As Old As The Grave, produced by Cam Blackwood (London Grammar, George Ezra) in his London studio, is grand-scale, while Timber, recorded at the archaic Greenmount studios in Leeds, is a stark piano & vocal take and Alone In My Mind (For Mannington Bowes) features Eaves accompanied by only his acoustic guitar.
Lyrically perceptive & astute and tinged with a world weary wisdom that belies his age, Eaves' fragile, delicate and haunting songs have an ageless quality. Explaining the songs on the EP, Eaves said:
I grew up in a town where it's pretty easy to fall into the pace of the place. A lot of hard working people finish their day with drink and lose some ambition in the process, and before they know it a year has gone by and they've rarely left the county. The older I get I start to realise that its not a phenomenon. And more and more I find myself trying to avoid the same trappings. It's an ancient routine of the working class and I guess it's pretty hard to shake off. As Old As The Grave touches on that and my own dealings with alcoholism.
Timber is more of a work hard whilst you've got the chance and get the hell out sort of song. It touches on dreams, death, the idea of home, old jobs, and of where I want to be and working out how to get there. Alone In My Mind is a story about Richard Mannington Bowes. He tried to extinguish a fire outside his shop and got attacked by a kid and died in hospital not long after. That was the price for his courage and this song expresses a frustration at the idea of human apathy.