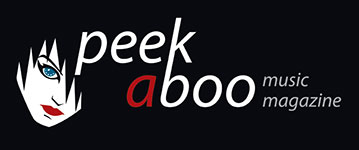 like this news item
---
---
EK Product are very pleased to announce that Dragan Vujcic aka X Mouth Syndrome =XMS= (EBM - Electropunk project from France) has just signed a new record deal with EKP.
The new album "Dirty Grace" will be out in October.
About XMS:
X Mouth Syndrome is a musical project that began in 2008 at Dragan Vujcic's initiative, leader of the band as singer, songwriter and producer.In 2010, he decides to collaborate with Amélie Mahieu on few songs. Since, three albums have been released with a tainted energetic and colorful sounds ( Find a Way – 2011, Chrome III – 2012 ).
X Mouth Syndrome is characterized by the meeting of various musical worlds such as EBM for powerful bass , synth pop for melodies and punk for energy and dynamic vocals. Its musical texture is original and unique because it feeds on what everyone can bring.
To improve its live performances, XMS works since 2012 with Der Gregolini at deejaying and Liza at drums. They began on stage with bands like Treponem Pal, CNK, Modern Cubism, Dalcan, Arnaud Rebotini, Nomenklatur, Combat Voice, Darkmen, Parade Ground, Shiny Darkness, Spaceboy …
X Mouth Syndrome also worked on some electro remixes for bands like BAK XIII, Dead Sexy Inc. Darkmen and has been remixed back by People Theatre, Nadaboys , Neutral Lies or Darkmen …