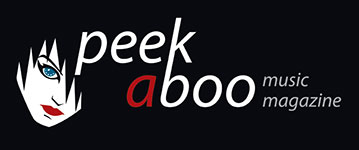 like this news item
---
---
The Berlin-based producer and sound designer Rico F. Piller (P24) and Mario Bouvain (The Voice) known from the well-known band Never Endless have a new Vainerz release ready.
With their EP "Love run", the two electronic wizards Mario & Rico complete a logical further development. Pop, electro, drum loops, melody, order, confusion, silence, noise, feel, strength and much more.
With seven tracks "Love run" is actually more of a mini album than an EP!
It also contains the previously unreleased song "Girls" stands.. Very atmospheric, absolutely varied, it includes electro pop, future pop, drum 'n' bass, classic EBM elements and many other varieties of electronic music. Nevertheless, nothing sounds put-on, but very relaxed. And it is also danceable...
You can pre-listen 'Love Runs' on Soundcloud
Below you can enjoy 'You Create It' a track from their previous album 'Silence' (2012).