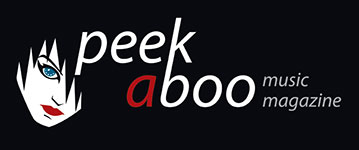 like this news item
---
---
ELEMENTS were founded in 2011 in Brugge, Belgium. They are a continuation of the legendary new wave band RED ZEBRA, with bass player Sam Claeys on lead vocals. Johan Isselée (drums, synths),Geert Maertens (guitar), and Chris 'Hazy' Deneve (guitar, synths) complete the line up.

Sam's melodic and eclectic vocals, as well as the landscaping synths layered on the repetitive (Red Zebra) drums and guitars, created a novel and interesting, but foremost beautiful, electro & guitar wave sound.
ELEMENTS produce a magnificent modern sound with a melancholic feel.

On their titleless maiden record several pearls such as 'Wisdom of Knowing', 'Renegade', and 'Undecided' emerged as Sirens of a new dawn for the band. Songs such as 'Weak and Lost' provide a propelling drive and will sound familiar at live gigs. 

The record was home recorded and mixed by Johan Isselée, Steven Lorie (Mensen Blaffen) and Peter Van Mulders (Cinq Chevaux, live mix ELEMENTS), and gratiously mastered at Abbey Road studios by Adam Nunn ( who also did Radiohead, TV on The Radio, The Human League to name a few... )

. With ELEMENTS these Ex-Red Zebra men are ready to dwell across Belgian and European roads again.

20.06 Lavvi Ebbel + Elements @ Kavka - Antwerp (Facebook event)
Buy Tickets here!