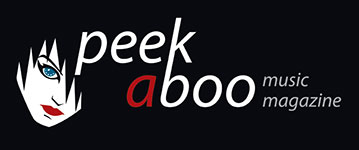 like this news item
---
---
Projekt webstore CD • $14
Bandcamp Digital Download • $10
Available at iTunes & Amazon on Tuesday February 4
Timelines is the 18th solo album from veteran Norwegian ambient/electronic artist Erik Wøllo. It's a warm, epic and shimmering cycle of memorable electronic music. Noted for his many Echoes Radio albums of the month – and placement on "Best of the Year" lists at Amazon, Zone Music Reporter, Schallwelle Award (Germany), and others – Timelines continues in that tradition with nine engaging pieces exploring the idea of music and time: how elements of past, present and future affect a listener's perceptions.

Layers of acoustic guitar loops and pulsation-patterns create the foundation on which Wøllo's distinct melodic piano themes are played. The pieces bring emotional synth lines and powerful deep basses together with delicate percussion arrangements. As a natural and important counterpoint to the expressive piano themes, Wøllo's electric guitar ebow solos are both intense and haunting.

Timelines is an accessible and inviting album: an occasion with which the listener can discover involving music that combines rhythmic grooves and atmospheres with recognizable lyrical passages.