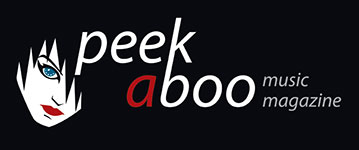 like this news item
---
---
Flicker Alley, the Blackhawk Films® Collection, CineMuseum, and Keystone Films invite you to celebrate the lives and work of two silent comedy icons with the dual-release of Chaplin's Mutual Comedies (Limited SteelBook Edition) and The Mack Sennett Collection (Vol. One), both highly anticipated, newly restored
Chaplin's Mutual Comedies (1916-1917)
DVD/BD Combo Set (Limited SteelBook Edition)
Chaplin's Mutual Comedies/ 1916-1917/ 400 minutes / US/ Directed by Charlie Chaplin / Produced by the Mutual Film Corporation
UPC: 6-17311-67859-2 ISBN: 1-893967-85-9
In the comedies Charlie Chaplin created for the Mutual Film Corporation, Chaplin sometimes played an inebriate, a fireman, or a prop man in a movie studio; but most of all, he further explored and developed his celebrated Little Tramp character that would soon join Falstaff and Don Quixote in the pantheon of immortal comic characters.

Flicker Alley and The Blackhawk Films® Collection are proud to commemorate the 100th anniversary of the birth of the Little Tramp with the premiere of Chaplin's Mutual Comedies, a 5-disc Blu-ray/DVD box set, presented for a limited time in a collector's edition SteelBook case. The collection features 12 newly restored films (The Floorwalker, The Fireman, The Vagabond, One A.M., The Count, The Pawnshop, Behind the Screen, The Rink, Easy Street, The Cure, The Immigrant, and The Adventurer) , all scanned under the aegis of Association Chaplin at a resolution of 2,000 lines from original 35mm prints gathered from archives all over the world, then digitally assembled and restored, a collaborative effort of Lobster Films in Paris and L'Immagine Ritrovata in Bologna, Italy. Each film offers the option of either improvised piano accompaniment or a full orchestral score. Among the many well-known composers and musicians featured are Eric Beheim, Neil Brand, Timothy Brock, Antonio Coppola, Carl Davis, Stephen Horne, Robert Israel, the Mont Alto Motion Picture Orchestra, Maud Nelissen, Donald Sosin, and Gabriel Thibaudeau.
Bonus Materials Include:
A 34-page booklet with rare, behind-the-scenes images, and an extensive essay by film historian and author Jeffrey Vance (Chaplin: Genius of Cinema).
The home-video premiere of a 52-minute documentary by Serge Bromberg and Eric Lange, The Birth of the Tramp, which chronicles Chaplin's rise to stardom in concordance with early cinema's growth from fairground attraction into an international industry.
Chaplin's Goliath by Academy Award® winner Kevin Macdonald, which tells the story of Charlie's nemesis Eric Campbell, who achieved screen immortality with his appearances in eleven of these comedies.

The Mack Sennett Collection, Vol. One (1909-1933)
3-disc Blu-ray Set
The Mack Sennett Collection (Vol. One)/ 1909-1933/ 316 minutes / US/ Produced by Mack Sennett for The Keystone Film Company & Mack Sennett Comedies
UPC: 6-17311-67879-0 ISBN: 1-893967-87-5

The Keystone Film Company, under the guidance of pioneering producer and director Mack Sennett, was the birthplace of classic American slapstick comedy. This historic studio was at one time home to a staggering number of silent screen luminaries including Mabel Normand, Roscoe "Fatty" Arbuckle, Harold Lloyd, Gloria Swanson, Wallace Beery, Harry Langdon, Marie Dressler, Ben Turpin, The Keystone Cops, Ford Sterling, Charley Chase, Al St. John, Mack Swain, Edgar Kennedy, Billy Bevan, Louise Fazenda, Eddie Quillan, and countless others. Even Hollywood icon Charlie Chaplin, still the world's most recognized actor, introduced his beloved Tramp character under the auspices of Keystone. Later, under the Mack Sennett Comedies banner, Sennett went on to produce a new generation of sound comedies, some in early color, featuring the likes of W.C. Fields, Bing Crosby, Lloyd Hamilton, Andy Clyde, and more.

Now, for the first time, thanks to Flicker Alley, CineMuseum, and Keystone Films, over 100 of the best surviving Sennett comedies have been gathered from around the world, fully restored, and digitally re-mastered in HD for home video. The Mack Sennett Collection, Vol. One features the first 50 of these films.

These new editions have been painstakingly reconstructed by CineMuseum and Keystone Films using original 35mm nitrate, archival negatives, preservation materials, and sometimes the lone known surviving film print, from the collections of the Library of Congress, the Museum of Modern Art, The Academy of Motion Picture Arts and Sciences, Blackhawk Films®, Lobster Films, the Richard M. Roberts Collection, Gierucki Studios, and dozens of privately held archives.

The Mack Sennett Collection, Vol. One premieres a wealth of rare, unknown, and previously thought lost footage which had been locked away in vaults and unseen for nearly 100 years! Finally, these long neglected classic comedies may once again be seen as originally intended.

Produced for video by CineMuseum, LLC and Keystone Films, LLC. Restorations compiled and directed by Paul E. Gierucki.

Bonus Materials Include:
16-page full color booklet filled with rare images, production information, restoration notes, and Keystone - Sennett player biographies
New music scores from silent film accompanists Philip Carli, Ben Model, Dennis Scott, Andrew Simpson, and Donald Sosin
Commentary tracks from noted comedy historians Brent Walker, Steve Massa, Richard M. Roberts, Stan Taffel, Sam Gill, Paul Gierucki, and others
Memorabilia galleries featuring vintage lobby cards, glass slides, posters, scripts, studio photographs, The Mack Sennett Story by film historian Joe Adamson, and rare audio recordings
Long unseen rarities: newsreels, trailers, outtakes, Sennett-Color films, the dedication of the Mabel Normand soundstage, This Is Your Life Mack Sennett, and much more!

ABOUT THE BLACKHAWK FILMS® COLLECTION
Blackhawk Films® was founded in 1927 as a producer of film advertising for merchants and as a distributor of regional newsreels. The company made its mark as a nontheatrical distributor with the advent of 16mm sound film in 1933, establishing several regional offices before WWII. In 1947, Blackhawk expanded into sales of used film and soon thereafter began distributing new 8mm and 16mm prints of Laurel & Hardy comedies from Hal Roach Studios as well as titles from such other suppliers such as Fox Movietone, Killiam Shows, and National Telefilm Associates. David Shepard joined Blackhawk as Vice President (1973-1976) and after founding Film Preservation Associates in 1986, acquired the Blackhawk Films® library which now comprises some 5,000 titles.

ABOUT KEYSTONE FILMS
Keystone Films LLC, a Southfield Michigan based company, has collaborated with CineMuseum LLC, Turner Entertainment Networks, and various archives around the world to digitally restore over 100 comedy films in HD for global broadcast and distribution.
ABOUT CINEMUSEUM LLC
CineMuseum LLC is a critically acclaimed television and motion picture production company specializing in the restoration and distribution of classic Hollywood films. Their works have been hailed by celebrated critic Leonard Maltin, and are regularly showcased in prime time on Turner Classic Movies with hosts Robert Osborne and Ben Mankiewicz.
ABOUT FLICKER ALLEY
Flicker Alley, LLC was founded in 2002 by Jeff Masino. Each Flicker Alley project is the culmination of hundreds of hours of research, digital restoration, and music production. The Flicker Alley brand has grown to enjoy national and international critical acclaim and is regularly featured in annual "Best Of" lists. The company is a 2008, 2010, and 2011 recipient of the National Society of Film Critics Film Heritage Award. The name "Flicker Alley" was the nickname of Cecil Court, London W.C.2., the business center of the British film industry during the silent film era