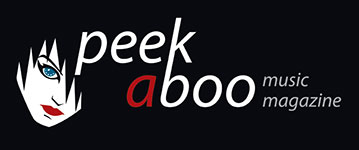 like this news item
---
---
Track listing
1. Loss (Regis version) (new mastering)
2. NCR (Monoton dub)
3. Half a God (Tropic Of Cancer remix)
4. Half a God (Recombinant remix)
5. Cherish 8 (Arnaud Rebotini remix)
6. Half a God (Powell remix)
7. Cherish 8 (The KVB remix)
8. Cherish 8 (Vessel remix)
9. NCR (Bandshell remix)
10. Cherish 8 (Intramoros 100wassers remix)
11. Cherish 8 (Epilektrician remix)
12. NCR (Monoton club mix)

Ike Yard came into being as No Wave passed on, Industrial was in the air and 'proto techno' had yet to be coined. Propulsive, paranoid, aggressive electro minimalism, with as much attention paid to the mixing board and effects processors as to vocals, guitar and synth. At once starker and more fully-formed than virtually all other contemporaneous post-punk music. desire's 2012 edition represents the first ever vinyl reissue of this classic, prophetic album.

This CD only collection is compiling the three different remixes 12'' that desire released during the last 18 months.
It starts with a new mastered version of now classic Regis version of Loss. It's followed by Monoton dub version of NCR.
LA own's Tropic Of Cancer delivers a great ethereal version of Half A God. Camella Lobo signs a rare remix after a series of acclaimed EPs for Blackest Ever Black, Downwards, Mannequin. Former Ike Yard member and synths wizzard Fred Szymanski also reinterpreted Half A God with a unique musique concrète-inspired electronica piece Under his Recombinant guise.
Arnaud Rebotini, head honcho of Black Strobe, signs a long Detroit-inspired techno version of Cherish 8.
Powell (Diagonal Records) follows by doing a great beat-driven rework of Half A God. The KVB delivers a post-punk rendition of Cherish 8. Cherish 8 is also remixed by Vessel of Tri Angle/ Young Echo fame. NCR is also remixed by UK enigmatic industrial/dubstep Bandshell.
The last three remixes are exclusive to this CD. Cherish 8 is remixed by French kraut/electronic producer Intramoros of One Switch To Collision and also by Norwegian electronic veterans Epilketrician. And to close this collection Monoton offers a club mix of NCR.

Ike Yard was originally a quartet comprising Michael Diekmann, Stuart Argabright, Kenneth Compton and Fred Szymanski. The group are active again after a 28 year hiatus, sans Szymanski; their most recent album is 2011's Nord and they are currently working on a final album.