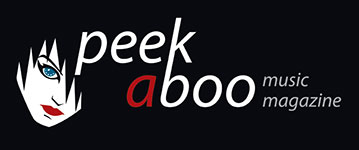 like this news item
---
---
Oklahoma based solo project "Pittersplatter" has come a long way since its inception in 2003. We followed this group back on Myspace, when it was a Rhythmic Noise act, right through to the current period, focusing on Old-school Electronics, with a very strong and resonant horror theme to it.
In this universe, the masks aren't just for fun - Pittersplatter is the creation of Worm Splatter - front man and sole studio member of the project. Styled as Electronic Nightmare Music (not through choice, but for true lack of a suitable tag), Pittersplatter find themselves sandwiched closest to Industrial - but with more than a few nods to acts such as Xorcist, Mortiis and Front 242.
"Frozen" will be a familiar release to a fair few of you. Originally released in October 2012, we picked up the demo Jewel case run as part of our complicated 3-part arrangement between ourselves (as management), the artist, and the original label. We sold the original run out in almost no time at all, and since Pittersplatter has been handed over exclusively to us, we wanted to bring this often-asked about release back into circulation - with several improvements.
"Frozen : Reign of the Warlock" is, as the title suggests, an evolution. First and foremost, the extended title gives this album the true conceptual approach it always aimed to convey.
This version is both redesigned, and remastered. Expect colder and more prevalent sounds than before - everything has been amplified and adjusted, courtesy of one of our two talented engineers, giving "Frozen" a completely new approach.
Brand new artwork, improving and developing the occultic theme.
Two previously unavailable (on CD) tracks, both released by us digitally, but now either unavailable or facing deletion.
"Frozen" is one of the coldest and darkest albums out there - tracks documenting real life horror stories, effects and guest vocals that deliver a serious chill - We've recently had an extended "Sun" - now it's time for an eternal Winter.
"Frozen" comes in a beautiful 4 panel digipak, and is limited to strictly 100 copies. Releases 28th February 2014.
juggernautservices.bandcamp.com/album/frozen-reign-of-the-warlock