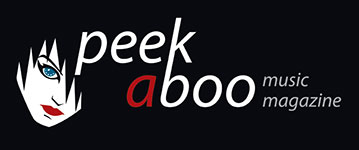 like this news item
---
---

Voted as one of the top 5 albums of 2013 by various zines, "Life" first 
came to our attention last summer with the previous label generating a 
very limited CD run that sold out - and sold out FAST. A recent cassette 
edition by Ritual Tapes also flew off the shelves in a manner of days - 
and one of the big questions asked often to Mr.Kitty is "Will we ever 
get another shot to get this on CD?"

Being "Can-do" people, our answer was a resounding "Yes". Not only have 
we agreed to re-release this modern classic - we've gone one better and 
added TWO new tracks, both exclusive to this release.

"Hurt" is a brand new track - closing this chapter of Mr. Kitty's 
career. "Insects" - a firm album favourite, gets remixed by our own 
Synthpop/ New Wave project "IIOIOIOII" - who tunes into the true essence 
of the song and gives it a seriously dark, "Witchy" sound.

We think this final, deluxe, definitive version of "Life" will make all 
fans and supporters ecstatic - and there's countless reasons 
why. Mr.Kitty is an act that deserves to be worldwide and this is his 
time.

Comes in 4-panel Digipak. Releases 28th March.