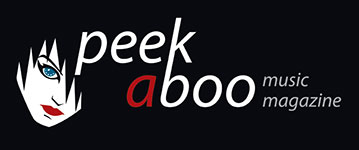 like this news item
---
---
Juggernaut Music Group presents new signing :
Known to a few from our artists page on the new website, we are delighted to unveil one of our latest signings.
Aiming to combine the melodic nature of Video Game soundtracks with the harsh aggression of "Harsh EBM", Imminent Violence is Matt Lester from Atlanta, GA.

Previously known as "Dunkle Traume", Imminent Violence cites an influence list featuring established acts such as Acylum, The Retrosic, Funker Vogt, and Nobuo Uematsu.
Picked up by us on the strength of the energy alone, this track acts as an introduction to the most mysterious band on our roster - in lieu of a forthcoming EP and album.
Completely free, "Diseased" is a perfect example of what Imminent Violence can do.

Mastered by Clint Robertson (nolongerhuman), "Diseased" marks the debut of one a small number of bands on our roster making a resurgence in this sub-genre. Juggernaut Music Group unveils : Imminent Violence.