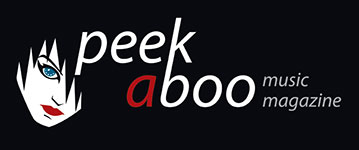 like this news item
---
---
"MASCHINENFEST TRACKS 1999 – 2014" is a lavish retrospective, based on the astonishing fact that WINTERKÄLTE performed at the MASCHINENFEST for the 10th time in 2014. This limited to 500 copies hand numbered edition collects all contributions to the legendary Maschinenfest com- pilation CDs in remastered sound quality, cut over two 12" records and thus maintaining the tradition of making available all Winterkälte tracks on vinyl.
According to the concept this is not a "Best Of", but a collection of concisely physical tracks with the club firmly in focus. Eight studio tracks, five of which have never been available in this or any other version on a Winterkälte release, enframed by two live cuts, the total ten tracks covering no less than 15 years of Winterkälte's trademark, genre-defining drum'n'noise sound. The two heavy-weight LPs come in a special high quality foldout cover including the CD version of the album (HANDS D200) as well as 4 art prints and a sticker. Founded in 1991, their highly dynamic live shows with electronics by Udo Wiessmann and electronic drumming by Eric de Vries have become the other cornerstone, next to the studio work. The fasci- nation of Winterkälte live performances has proven during many shows in Europe, North America and Asia. Among those, Maschinenfest shows have always been a special highlight.
This compilation reveals an astonishing continuity, from the first track "Warm up", very early Winterkälte which was recorded live from mixing desk in 1997 on the "pre-Maschinenfest" event "Musik in Elektrisch" to the live cut "Deep Sea Defenders" from 2012, a quality microphone recor- ding complete with the sounds of the stirred crowd. The other contributions are quite manifold: Half of the tracks here can't be found on any other release in any version. Furthermore, you will find a very early, primal version of "Greenwar Theme One";, the alternative "Cetraro" version of "Toxic Ships" and the original rough mix of the band's considerable dance floor hit "Ban Depleted Uranium Weapons". Enjoy the propelling time travel through Winterkälte's drum'n'noise from past to present!