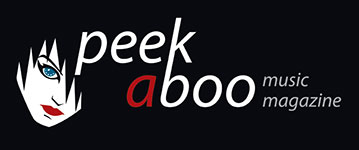 like this news item
---
---
Out in February on 2015: Magic In The Moonlight
SYNOPSIS: MAGIC IN THE MOONLIGHT is set during the 20s in the beautiful South of France and is about a master illusionist Stanley Crawford ( Oscar winner Colin Firth ) who is asked to investigate a young lady who claims to be a spiritual medium ( Emma Stone ). From the first moment that Stanley met the charming medium , he is convinced that he is a fraud and he writes everything to the credulity of the family. However, when Sophie gives some special demonstrations of her clairvoyance , he can't but slowly surrender to this world full of unexplained events.
CAST : Colin Firth ( The King's Speech , gambit, Devil's Knot ) Emma Stone ( Gangster Squad , The Help , Birdman ) Marcia Gay Harden (You're Not You , Parkland )
DIRECTOR : Woody Allen ( Blue Jasmine , To Rome with Love )
GENRE : Drama, Romance
AUDIO DVD : English DD 5.1 / DTS 5.1 SUBTITLES : Dutch
---
SYNOPSIS:
MAGIC IN THE MOONLIGHT speelt zich af tijdens de jaren 20 in het prachtige Zuid-Frankrijk en gaat over meester-illusionist Stanley Crawford (Oscarwinnaar Colin Firth), die wordt gevraagd onderzoek te doen naar een jongedame die een spiritueel medium beweert te zijn (Emma Stone). Vanaf het eerste moment dat Stanley het charmante medium ontmoet, is hij ervan overtuigd dat zij een oplichtster is en schrijft hij alles toe aan de goedgelovigheid van de familie. Echter, wanneer Sophie een aantal bijzondere demonstraties van haar helderziendheid geeft, kan hij niet anders dan zich langzaam maar zeker aan deze wereld vol onverklaarbare gebeurtenissen overgeven.
CAST: Colin Firth (The King's Speech, Gambit, Devil's Knot)
Emma Stone (Gangster Squad, The Help, Birdman)
Marcia Gay Harden (You're Not You, Parkland)
REGIE: Woody Allen (Blue Jasmine, To Rome with Love)
GENRE: Drama, Romance
GELUID DVD: English DD 5.1/DTS 5.1
ONDERTITELS: Nederlands