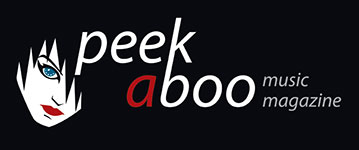 like this news item
---
---
Mannequin Records is elated to present a 12'' EP with two unreleased 1986 tracks of the mexican New Wave band Casino Shanghai, with a killer analog modular remix by In Aeternam Vale on the B Side.
Asking Laurent Prot to rework Casino Shanghai was more than logic. Permeated by a strong mitteleuropean dark pop atmosphere, here emphasized by the french lyrics ("Le Tombeau D'Edgar Poe" is using a poem by the french writer Stephane Mallarmé), Casino Shanghai were the pulse of Mexico City underground scene of the 80's. The band was founded by Ulalume, Carlos Robledo and Walter Schmidt. Prior to Casino Shanghai, Ulalume was the lead singer of punk band The Casuals & DenseUndergrowth, and both Carlos and Walter were members of the post punk band Size and the more experimental Decibel.
Their first album "Film" for the Comrock/ WEA label was released in December of 1985.
Casino Shanghai was part of a great cultural change in Mexico and its music scene.
* Limited edition of 300 copies, red vinyl
* Mastered by Rude 66